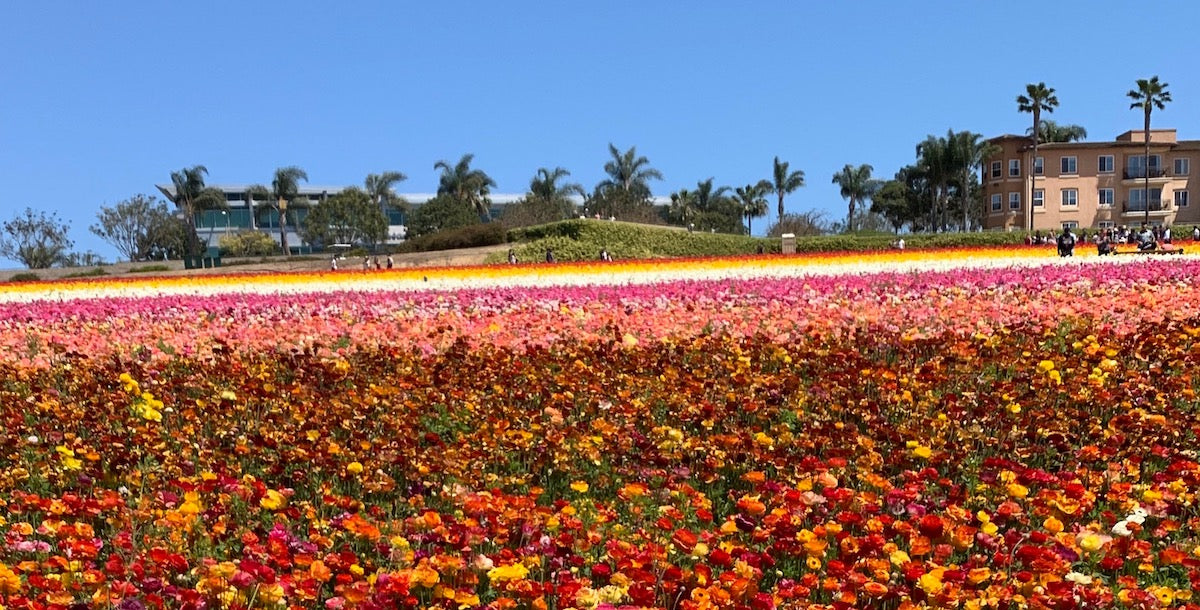 There is something so beautiful and restorative about a change in season. However for 50 million Americans, experiencing that beauty comes at a steep price: congestion, runny nose, sneezing, watery eyes, and sinus headaches.

Allergies are the sixth leading cause of chronic illness in the United States. Meanwhile, allergy sufferers are often told to avoid triggers, but staying away from pollen means missing out on everything else the outdoors can offer.

For those who do venture out, allergens bring on inflammatory symptoms in the nose, throat, lungs, ears, and sinuses. While there are many ways to relieve these symptoms, the use of essential oils for allergies is among the most popular and effective natural remedies.
Essential Oils for Allergy Relief
Although the science backing the use of essential oils for allergy relief is still limited—mostly due to the fact that there have not been many studies done—anecdotal evidence suggests that essential oils provide powerful anti-inflammatory and natural anti-histamine properties. This, in turn, can help control seasonal allergy symptoms like stuffy nose, congestion, and coughing.
One thing we do know: Essential oils are absorbed into the body quickly. When breathed in, the particles are carried through our airways and into the bloodstream.
Within minutes your blood will circulate through your entire body, carrying the essential oils and their anti-inflammatory properties to each and every molecule.
The Power of Essential Oil and Herbal Blends for Allergies
At Good Essentials, I create synergistic essential oil and herbal blends based on centuries-proven East Asian formulas. Specifically, our Aromatherapy Mask and Face Refresher Spray and our Immune-Protect Essential Oil Blend work to help relieve allergy symptoms by calming inflammation, rebalancing your condition, and boosting the immune system.
You can learn more about the properties of powerful essential oils and herbs for allergies by studying some of the ingredients we use in each of our carefully crafted blends.
Essential Oils for Allergy Relief
If you look at our Aromatherapy Mask and Face Refresher Spray, the synergistic blend of essential oils provides powerful anti-inflammatory and anti-bacterial properties that help to calm inflammation and help to reduce bacteria in the air and on your mask.
Grapefruit Essential Oil
has antibacterial and antimicrobial properties as well as a reputation for helping reduce inflammation, making it a seasonal allergy relief powerhouse.
Lemon Essential Oil
is well-known for helping with seasonal allergies because it can help reduce inflammation—one of the main culprits of allergy symptoms—provide natural antihistamine properties, and support the lymphatic system.
Lavender Essential Oil
works as a natural antihistamine that also contains strong anti-inflammatory properties that help to relieve most allergic reactions. It works effectively for helping to calm skin rashes and headaches. Although lavender is perhaps best known for its strong calming and relaxing effects on both the mind and body—a welcome benefit to anyone suffering from hay fever or sinusitis.
If you take our
Immune-Protect Essential Oil Blend,
the combination of ingredients
helps support healthy immune function, protects against environmental threats, and can even be safely used as a non-toxic cleaner or diffused to purify the air.
Rosemary Essential Oil
contains alpha-pinene, a terpene known to have antispasmodic (lowering the incidence of muscle spasms) and antihistamine properties, both of which can help reverse the airway constriction associated with wheezing.
Eucalyptus Essential Oil

works as a natural decongestant and cough suppressant helping to open the lungs and sinuses, thereby improving circulation and reducing symptoms of allergies. It also has anti-inflammatory and antimicrobial properties which is why you might see eucalyptus as a key ingredient in everything from cold remedies to toothpaste.

The potent accompanying herbal blend helps to strengthen and rebalance your condition.
Herbs for Allergies
Ginseng Root
is a potent antioxidant and anti-inflammatory agent that can help to support the immune system. The active components in ginseng are called ginsenosides and are unique to the ginseng species and can help decrease the severity of cold symptoms.
Astragalus Root
is known as an adaptogen, which means that it helps to protect the body from stress. It can also support the immune system, serving as a preventive for upper respiratory infections.
Atractylodes Root
helps to strengthen and rebalance your condition, which in turn helps to boost the immune system and calm inflammation. In Traditional Chinese Medicine, it is best known for harmonizing conditions in the stomach.
Dr. Jenelle Kim's Bio
Dr. Jenelle Kim, DACM, L.Ac., is the founder and leader formulator for JBK Wellness Labs. Dr. Kim is carrying on the medical knowledge and wisdom of her lineage. Dr. Kim is devoted to integrating the philosophy, medical wisdom, and expertise of East Asia with the advancements of modern life and medicine of the West in order to touch and positively affect the lives of others. Dr. Kim is a Doctor of Acupuncture and Chinese Medicine and is Nationally Board Certified in Herbology, Oriental Medicine, and Acupuncture. She furthered her studies abroad, training with some of the most respected doctors and herbalists of East Asia. Dr. Kim completed extensive training in East Asia under some of the most respected doctors in the field of Oriental Medicine and is the custodian of her lineage's proprietary Bi Bong® formulas.